Happy Christmas from Hypermotive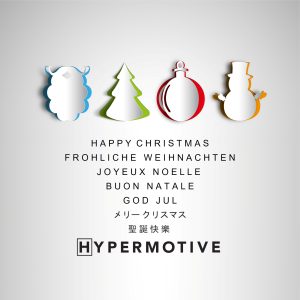 Well, another successful year for Hypermotive is drawing to a close. 2022 has been a year of unprecedented growth for us, as we continue to support customers in electrification and hydrogen across an ever-increasing range of sectors; from automotive to zero-emissions flight. Our team are looking forwards to a well-earned break over the holidays, ready for a busy 2023.
We'd like to take this opportunity to thank all of our customers, partners and suppliers for their support during 2022. Lastly, but most importantly, we'd like to thank all our staff for their hard work and dedication in 2022.
Happy holidays everyone – looking forwards to 2023.
Hypermotive is shut from 24th December 2022 to 2nd January 2023 inclusive.