Hypermotive acquires Welsh consultancy business Huxtec Ltd.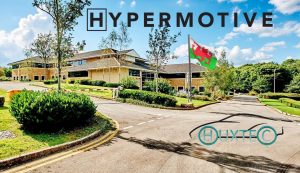 Hypermotive acquires Huxtec Ltd.
Hypermotive, a global leader in electric and hydrogen fuel cell systems integration, have wholly acquired Welsh-based business Huxtec Ltd., effective 4th May 2023
For over a decade, Huxtec have been providing technical and management consultancy services to transport decarbonisation projects in Wales and the wider UK. Most recently, Huxtec have lead, and contributed to a number of projects under the Welsh Government's HyBRID programme – helping to catalyse  hydrogen fuel cell activity in Wales.  Huxtec are an active member of the Welsh Automotive Forum and HyCymru the Welsh Hydrogen trade association.
Jon Brown, Hypermotive's Strategy Director "Acquiring Huxtec shows Hypermotive's commitment to building on Huxtec's hydrogen and fuel cell activities, and supporting the strategy of the Welsh Government of investing in hydrogen, fuel cell and manufacturing in Wales.
Hypermotive plan to retain and develop Huxtec's presence in Wales.
For more information, please contact enquiries@hyper-motive.com