Hypermotive expand manufacturing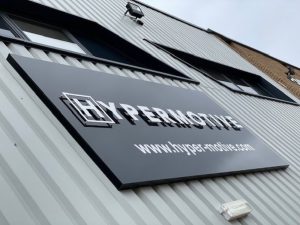 Hypermotive expands it's manufacturing!
Hypermotive have opened a new manufacturing facility in Northampton, in the heart of Motorsport Valley, to support the growing demand for our electrical systems manufacture and vehicle integration. The 7000ft2 building, just off the M1 at Brackmills, has undergone an extensive fit-out to Hypermotive's specifications.
The new facility includes dedicated series volume production lines, plus a large number of configurable workstations for batch manufacturing of electrical systems and low and high voltage wire harnessing. The facility also includes extensive vehicle workshops with vehicle lifting and overhead craneage, further expanding Hypermotive's vehicle integration capability out to commercial vehicles, rail and marine.
Brad O'Nians, Director – "This facility is an exciting new chapter in the continued growth of Hypermotive. Over the past few months, we've been working closely with the site contractors to configure the building to our exact needs. It will allow us to maximise our production efficiency and capacity to better meet the increasing needs of our customers and support the growth in the electrification sector."