Hypermotive successful in securing InnovateUK funding for battery balancing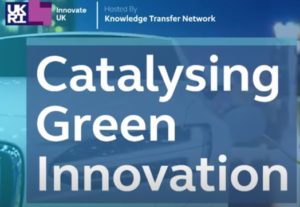 Hypermotive awarded funding for development of battery balancing system for multi-module battery pack commissioning
Hypermotive have been awarded funding as part of InnovateUK's Catalysing Green Innovation programme to support the development of a multi-channel battery balancer unit designed for use in the battery manufacturing/assembly and servicing environments.
A growing number of electrification applications are choosing to build their battery packs from multiple pre-validated battery modules within their battery packs, avoiding the cost and risk associated with developing a custom battery pack from individual cells. Connecting these multiple battery modules safely in parallel requires each unit to be at an equal state of charge, and therefore potential (voltage), to avoid high imbalance currents and the associated risk of damage and harm these can present.
Hypermotive already supply bespoke battery charging, discharging and commissioning equipment to a number of automotive OEMs and motorsport teams (including F1). Building on this experience, this project will develop a simple to use, automated balancer suitable for a range of battery sizes, architectures, cell chemistries and module suppliers.
Hypermotive's Engineering Director Jeremy Bowman "The drive towards zero emissions has more momentum now than ever before with Hypermotive seeing enquiries from all sectors seeking to electrify their vehicles/products.  Hypermotive are electrical integrators specialising in energy storage systems and many of our customers are seeking to accelerate their electric product development through the use of pre-validated modules.  Our battery balancing system will increase the accessibility of this approach, assisting with module potential checks and balancing both production lineside and during servicing and maintenance".