Hypermotive win Motorsport Industry Association New Markets Award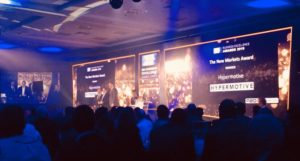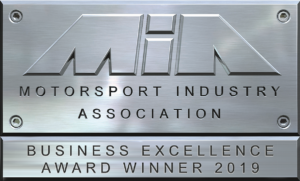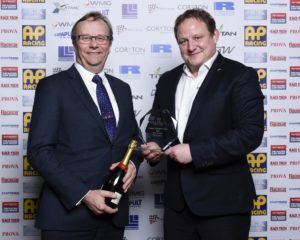 Hypermotive win international New Markets award at MIA Business Excellence Awards, Autosport 2020 
The MIA's annual Business Excellence Awards Dinner in association with AP Racing, took place at the NEC Birmingham on Thursday 9th January 2020.
The Awards Dinner closed the first day of Autosport International, Europe's largest pre-season motorsport show, with 400 guests celebrating winners in seven categories.
This year's Awards Dinner host, Martin Bayfield, former England and British Lions rugby player, presented the seven awards on the night.
Hypermotive are thrilled to have won the award for New Markets, in recognition for our growing prescence in marine, aerospace, rail and other emerging electrification markets.
Hypermotive's Managing Director, Adam Huckstep "Our management team and staff are thrilled to have won this award, particulalry as we wer shortlisted against a number of the major players in our industry. It's a great recognition in our hard work and success in transplanting our electrification capability, techologies and manufacturing into the new electrification markets outside of traditional automotive and motorsport"
The award, presented to Hypermotive's Adam Huckstep by event sponsor and Liberty Vehicles' General Manager Mark Day